Benefit from your public WiFi connection
Every venue that provides free WiFi to its clients could start generating additional advertising revenue by showing adverts on its Wi-Fi connection. Every time a user connects to your WiFi, a page in the browser will be automatically opened and the adverts will be displayed.
By being part of our network, you generate income from each advert displayed on your WiFi. AdviFi advertisers pay for impression and click, similarly to other ad platforms such as Google or Facebook.
Register me as an AdviFi hotspot!
Two ways to use AdviFi platform at your venue :
New revenue stream

You generate profits by displaying adverts from brands, related to your location. This could be adverts from beverages, mobile applications, tourist agencies etc. Advert are reviewed twice : once by our team, and once by you.

Free WiFi branding

Show adverts of your own business for free, when you do not have available adverts from advertisers. You could show adverts from your lunch menu ; ask your clients to like your Facebook page or show your promo offers.

Register
Types of WiFi hotspots


WiFi hotspots could be businesses such as shopping centres, hotels, hostels, restaurants, pubs, taxis, fitness clubs, concert halls, museums, hospitals, cinemas, municipalities, coworking spaces or other types of venues that provide public WiFi to their clients.
Adverts on your WiFi
AdviFi will find relevant advertisers to your WiFi landing pages . Based on the venue, location and technical equipment, your venue earns 60% of all the advertising revenue. When 100 EUR revenue is accumulated, the money could be transferred to the venues' bank account. Alternatively, the revenue could be reinvested in advertisement on external WiFi hotspots.
When there are no adverts ordered to your WiFi hotspot, you have the opportunity to display your own adverts for free. You could advertise your venue's webpage, facebook profile, happy-hour or other promotion. Hence, with AdviFi, you benefit in any scenario.
Mock up examples of how adverts would be displayed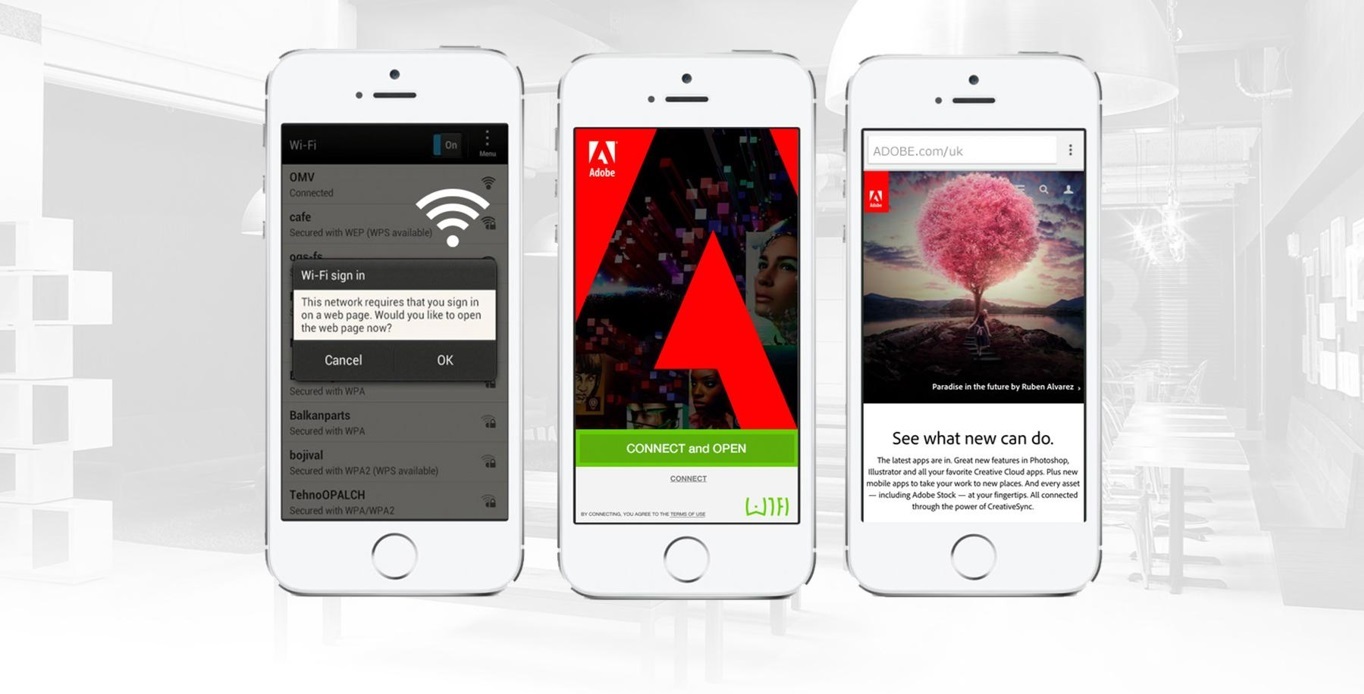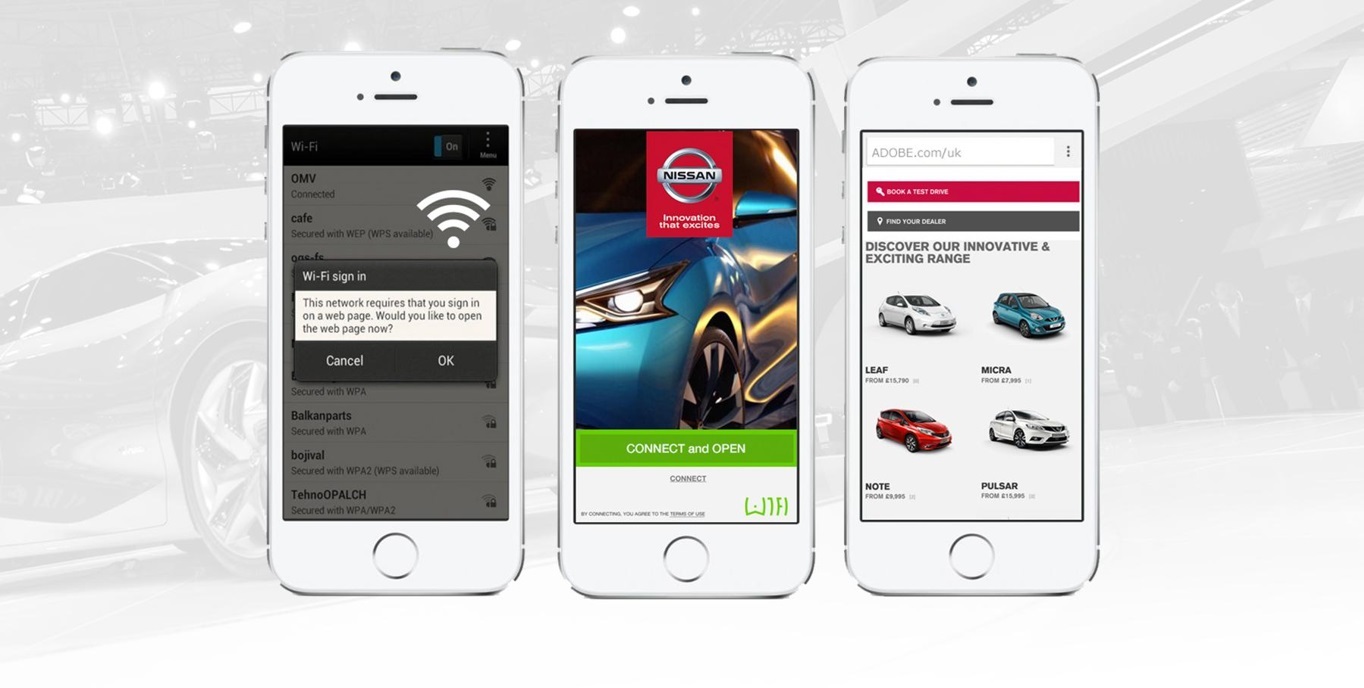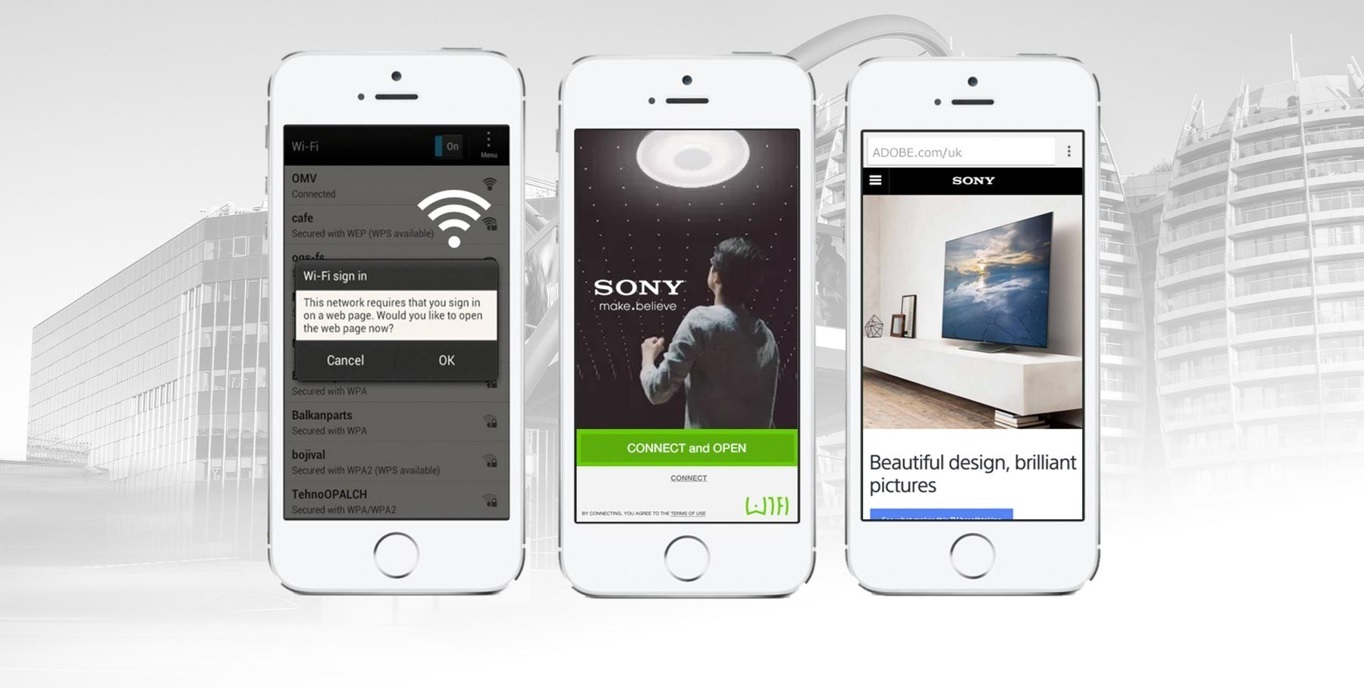 Yes, you can :
Can we control the adverts that are displayed? Yes.
Can we block our competitors on our WiFi landing page? Yes.
Will we receive statistics about the performance of our adverts? Yes.
Can we start with only one venue? Yes.
Can we add new WiFi hotspots? Yes.
Can we unsubscribe at any time? Yes.
Read more on our support page .